Search

Type a keyword to search for products.
Use quotes for exact matching
eg "giant chess"
News
NEW! Mental Toughness in Chess


CHESS_ACE, Sat 4 April 2020 2.26am - Practical Tips to Strengthen Your Mindset at the Board For more information see more. (1808040336)

NEW! The Complete Chess Swindler.
CHESS_ACE, Tue 10 March 2020 12.00am - Australian author David Smerdon's latest book For more information see more. (1808040335)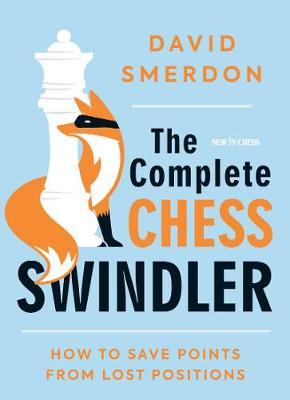 Chess Computers back in stock!
CHESS_ACE, Sat 1 February 2020 12.00am - ChessGenuis Pro Chess Computer only $299.95 For more information see more. (1612200329)

Giant Chess Sets- the luxury gift
CHESS_ACE, Tue 21 January 2020 12.00am - Have fun playing chess in the garden For more information see more. (1905020958)

How to win in style.
CHESS_ACE, Thu 5 September 2019 12.00am - Fundamental Checkmates is in stock! For more information see more. (1905020957)
Champion Fundamentals DVD (Poker)
Champion Fundamentals DVD (Poker).
Type: BARGAINS. Detail: Gus Hansen. Product Code: GAI-CF.
Price: AUD
$45.00
Now $20.00 (56% discount!!)
Buy
or
Remove
our top pros show you the fundamentals that they have built their million dollar careers on. Meeting the Pros Going All In Gus Hansen A threetime World Poker Tour Champion, Gus is widely respected as the best strategist in the game. His aggresive style of play unnerves even the most seasoned players. The "Great Dane" is the most sucessful player in World Poker Tour history. Phill Laak Quirky, controversial and successful are the words used to describe the World Poker Tour Champion Phil "Unabomber" Laak. Easily identified by his grey hooded sweatshirt and unorthadox table antics, Phil is a consistent winner on the tour. Antonio Esfandiari "The Magician" is the youngest player ever to win a million dollar prize in a poker tournament and the youngest player to win a televised World Poker Tour event. The undisputed master of chip tricks, Antonio is a rising young gun on the tour. Andy Bloch "The smartest player on the planet" is how other players refer to Andy "The Rock" Bloch. Andy holds degrees from both Harvard and MIT! A regular at final tables, Andy is a former manager of the legendary MIT Blackjack team. What's on this DVD? Champion Fundamentals Learn from the pros who make their living playing Texas Holdem. In this oneofakind DVD you will learn from four champions of the game, as they reveal the importance of key fundamentals and show you how they have built million dollar careers on mastering them. Whether you're a beginner or a seasoned poker vet, these pros will give you the tips and strategies to take your game to a while new level and show you why experts are calling this the most revolutionary Texas Hold'em Course ever created. Approximate running time: 56 minutes
---



Click on detail to open up the print-friendly version of this page.
---