Search

Type a keyword to search for products.
Use quotes for exact matching
eg "giant chess"
News
NEW! Mental Toughness in Chess


CHESS_ACE, Mon 6 April 2020 10.57am - Practical Tips to Strengthen Your Mindset at the Board For more information see more. (1808040336)

NEW! The Complete Chess Swindler.
CHESS_ACE, Tue 10 March 2020 12.00am - Australian author David Smerdon's latest book For more information see more. (1808040335)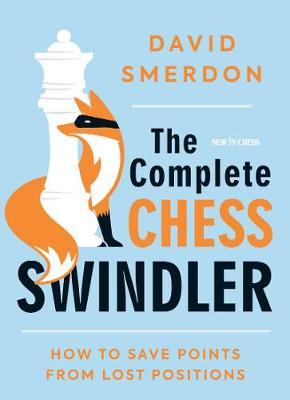 Chess Computers back in stock!
CHESS_ACE, Sat 1 February 2020 12.00am - ChessGenuis Pro Chess Computer only $299.95 For more information see more. (1612200329)

Giant Chess Sets- the luxury gift
CHESS_ACE, Tue 21 January 2020 12.00am - Have fun playing chess in the garden For more information see more. (1905020958)

How to win in style.
CHESS_ACE, Thu 5 September 2019 12.00am - Fundamental Checkmates is in stock! For more information see more. (1905020957)
The Usborne Chess Book (HB)
The Usborne Chess Book (HB).
Type: BOOKS. Detail: BOWMAN, LUCY. Product Code: 9781409598442.
Category: BEGINNERS. Publisher: .
Retail Price: AUD $15.00
(includes GST)
Buy
or
Remove
Crack the hidden codes, capture the king on the run and rescue the rooks under attack in this zany but clever activity book. This book gives a whole new dimension to the game of chess, allowing children to hone their problem solving ability. Bursting with interesting activities and brilliant hints and tips, this will help sharpen chess skills, while also encouraging children to think strategically and tactically, a great way to exercise cognitive skills. Hilarious illustrations bring the chess pieces to life and help children to visualise the rules and logistics of chess. A clever activity book that will test readers logic and strategic skills, much like the game of chess. Filled with games and puzzles to entertain, this book is guaranteed to keep children in check for long periods of time. Spiral bound, hardback, 66 pages.
---


Click on detail to open up the print-friendly version of this page.
---