Search

Type a keyword to search for products.
Use quotes for exact matching
eg "giant chess"
News
NEW! Mental Toughness in Chess


CHESS_ACE, Fri 3 April 2020 12.31pm - Practical Tips to Strengthen Your Mindset at the Board For more information see more. (1808040336)

NEW! The Complete Chess Swindler.
CHESS_ACE, Tue 10 March 2020 12.00am - Australian author David Smerdon's latest book For more information see more. (1808040335)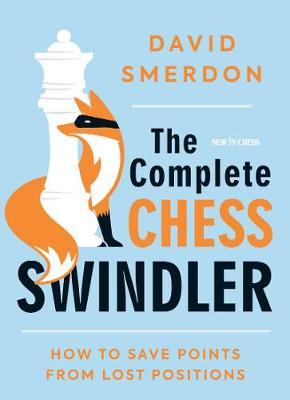 Chess Computers back in stock!
CHESS_ACE, Sat 1 February 2020 12.00am - ChessGenuis Pro Chess Computer only $299.95 For more information see more. (1612200329)

Giant Chess Sets- the luxury gift
CHESS_ACE, Tue 21 January 2020 12.00am - Have fun playing chess in the garden For more information see more. (1905020958)

How to win in style.
CHESS_ACE, Thu 5 September 2019 12.00am - Fundamental Checkmates is in stock! For more information see more. (1905020957)
303 Tricky Chess Puzzles
303 Tricky Chess Puzzles.
Type: BOOKS. Detail: Wilson & Alberston. Product Code: 9781580421447.
Category: BASICS. Publisher: .
Retail Price: AUD $19.95
(includes GST)
Buy
or
Remove
A carefully selected entertaining and instructive collection of tactical chess puzzles. The authorsboth veteran professional chess instructorshave collected or created 303 typical game situations. Finding the right answer will bring about a forced checkmate or a winning material superiority. Divided into three chapters, each filled with 101 large, clear diagrams, the entire gamut of necessary tactical knowledge is challenged, tested, and with the result that the reader becomes a stronger player and has lots of fun in the process. "303 Tricky Chess Puzzles" is a perfect workbook for adults (or children) who want to sharpen their budding chess expertise.
---


Click on detail to open up the print-friendly version of this page.
---