Search

Type a keyword to search for products.
Use quotes for exact matching
eg "giant chess"
News
NEW! Mental Toughness in Chess


CHESS_ACE, Thu 9 April 2020 1.41pm - Practical Tips to Strengthen Your Mindset at the Board For more information see more. (1808040336)

NEW! The Complete Chess Swindler.
CHESS_ACE, Tue 10 March 2020 12.00am - Australian author David Smerdon's latest book For more information see more. (1808040335)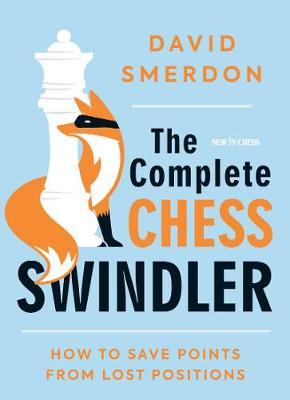 Chess Computers back in stock!
CHESS_ACE, Sat 1 February 2020 12.00am - ChessGenuis Pro Chess Computer only $299.95 For more information see more. (1612200329)

Giant Chess Sets- the luxury gift
CHESS_ACE, Tue 21 January 2020 12.00am - Have fun playing chess in the garden For more information see more. (1905020958)

How to win in style.
CHESS_ACE, Thu 5 September 2019 12.00am - Fundamental Checkmates is in stock! For more information see more. (1905020957)
Batsford Book of Chess for Children HB
Batsford Book of Chess for Children HB.
Type: BOOKS. Detail: Chevannes, S. Product Code: 9781849940696.
Category: BEGINNERS. Publisher: .
Retail Price: AUD $27.95
(includes GST)
Buy
or
Remove
Hardback, 128 pages. Chess is experiencing a new wave of popularity in schools, and it's educational too. Organisations like Chess in Schools are promoting it as the perfect way to develop analytical thinking skills, foster the competitive instinct and provide a lot of fun along the way. This cute, characterbased book, aimed at children aged 7 and up, is a complete guide to chess for those starting out in the game. In straightforward, animated language, Jess and Jamie two roughandtumble kids who are obsessed with chess explain everything you need to know, from first sitting down at the board to sneaky tricks to help you beat your opponents. The book explains who the pieces are and how they move (and that we're talking about pawns, not prawns), how to reach checkmate (or, in Jess's words, 'how to kill the king'), and the concept of the opening, middlegame and endgame. It also introduces the idea of chess etiquette and explains why sometimes no one wins and a game ends in stalemate. Friendlier and more fun than the average children's chess book, The Batsford Book of Chess for Children should become an essential addition to any child's bookshelf.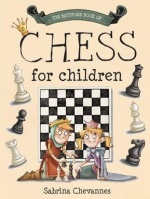 ---


Click on detail to open up the print-friendly version of this page.
---