Search

Type a keyword to search for products.
Use quotes for exact matching
eg "giant chess"
News
NEW! Mental Toughness in Chess


CHESS_ACE, Wed 1 April 2020 2.33pm - Practical Tips to Strengthen Your Mindset at the Board For more information see more. (1808040336)

NEW! The Complete Chess Swindler.
CHESS_ACE, Tue 10 March 2020 12.00am - Australian author David Smerdon's latest book For more information see more. (1808040335)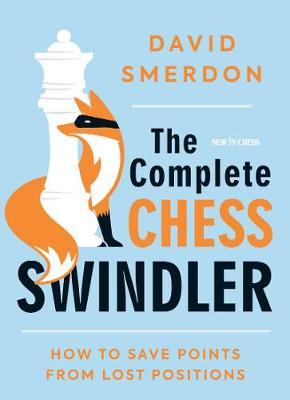 Chess Computers back in stock!
CHESS_ACE, Sat 1 February 2020 12.00am - ChessGenuis Pro Chess Computer only $299.95 For more information see more. (1612200329)

Giant Chess Sets- the luxury gift
CHESS_ACE, Tue 21 January 2020 12.00am - Have fun playing chess in the garden For more information see more. (1905020958)

How to win in style.
CHESS_ACE, Thu 5 September 2019 12.00am - Fundamental Checkmates is in stock! For more information see more. (1905020957)
Art of Checkmate
Art of Checkmate.
Type: BOOKS. Detail: Renaud & Kahn. Product Code: 9781849942706.
Category: BASICS. Publisher: .
Retail Price: AUD $32.95
(includes GST)
Buy
or
Remove
The Art of Checkmate, first published in Monaco in 1947, has remained one of the most popular and enduring chess books of all time, loved by chess players and regularly appearing in top ten lists of their favourites. Remarkably, despite its widespread popularity, the first English edition, published in the 1950s, was marred by careless and faulty translation. But now, for the first time, all these mistakes have been rectified so as to reflect accurately the authors' original work and thereby make the English edition of The Art of Checkmate an even better book. The Art of Checkmate offers the reader a systematic classification of all the principal types of checkmate and the procedures required to achieve these in actual play. Each chapter starts with the basic pattern of the checkmate under consideration and this is followed by an explanation of the process whereby the mate can be carried out. Examples from practical play and test yourself puzzle positions then reinforce the readers' understanding of the mechanics of the checkmate and their ability to deliver crushing and, at times, picturesque checkmates in their own games An enjoyable and easy to read book chess instructor that will benefit players of any ability. Softback, 240 pages.
---


Click on detail to open up the print-friendly version of this page.
---