Search

Type a keyword to search for products.
Use quotes for exact matching
eg "giant chess"
News
NEW! Mental Toughness in Chess


CHESS_ACE, Thu 9 April 2020 2.53pm - Practical Tips to Strengthen Your Mindset at the Board For more information see more. (1808040336)

NEW! The Complete Chess Swindler.
CHESS_ACE, Tue 10 March 2020 12.00am - Australian author David Smerdon's latest book For more information see more. (1808040335)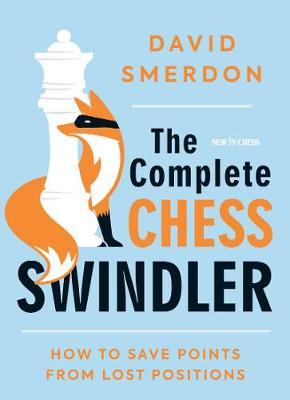 Chess Computers back in stock!
CHESS_ACE, Sat 1 February 2020 12.00am - ChessGenuis Pro Chess Computer only $299.95 For more information see more. (1612200329)

Giant Chess Sets- the luxury gift
CHESS_ACE, Tue 21 January 2020 12.00am - Have fun playing chess in the garden For more information see more. (1905020958)

How to win in style.
CHESS_ACE, Thu 5 September 2019 12.00am - Fundamental Checkmates is in stock! For more information see more. (1905020957)
Practical Chess Endings
Practical Chess Endings.
Type: BOOKS. Detail: Paul Keres. Product Code: 9781849944953.
Category: ENDGAME. Publisher: .
Retail Price: AUD $32.95
(includes GST)
Buy
or
Remove
This new version of a classic chess book has modern chess notation and an extra 500 diagrams to make it easier to read on a train or plane! An essential and practical book for all chess players, from one of the world's greatest grandmasters. It is difficult to overestimate the importance of good endgame playand rather than trying to cover every theoretical possibility, grand master Paul Keres looks in close detail at fewer, but carefully chosen, examples. He explains the fundamental principles and main ideas, giving playerseven the great onesthe practical help they need to figure out the best moves for themselves. Keres concentrates on frequently occurring basic positions, going through elementary endings, like king and queen against king, as well as a wide range of pawn, queen, rook, bishop, and knight endings. Back in paperback, this classic chess study features new algebraic notation. Softback, 352 pages.
---


Click on detail to open up the print-friendly version of this page.
---