Search

Type a keyword to search for products.
Use quotes for exact matching
eg "giant chess"
News
NEW! Mental Toughness in Chess


CHESS_ACE, Tue 31 March 2020 1.53am - Practical Tips to Strengthen Your Mindset at the Board For more information see more. (1808040336)

NEW! The Complete Chess Swindler.
CHESS_ACE, Tue 10 March 2020 12.00am - Australian author David Smerdon's latest book For more information see more. (1808040335)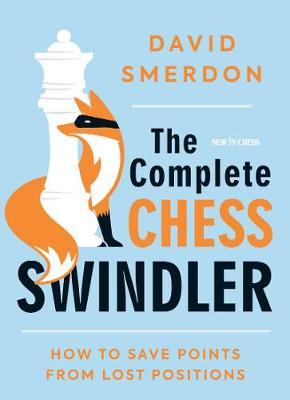 Chess Computers back in stock!
CHESS_ACE, Sat 1 February 2020 12.00am - ChessGenuis Pro Chess Computer only $299.95 For more information see more. (1612200329)

Giant Chess Sets- the luxury gift
CHESS_ACE, Tue 21 January 2020 12.00am - Have fun playing chess in the garden For more information see more. (1905020958)

How to win in style.
CHESS_ACE, Thu 5 September 2019 12.00am - Fundamental Checkmates is in stock! For more information see more. (1905020957)
Practical Endgame Play: Mastering the Basics
Practical Endgame Play: Mastering the Basics.
Type: BOOKS. Detail: Grivas, E. Product Code: 9781857445565.
Category: ENDGAME. Publisher: Everyman.
Retail Price: AUD $34.95
(includes GST)
Buy
or
Remove
How can you improve your chess? It's not by chance that the top players say: 'Study the endgame!' This is because a great number of encounters reach the endgame, and studying these positions will teach you how to convert winning positions, and how to save or even overturn inferior ones. Moreover, it's a wellknown fact that studying endgames undoubtedly enhances other aspects of your play. Practical Endgame Play Mastering the Basics is a comprehensive guide to all fundamental chess endings, and a godsend for those looking to improve their endgame play. Crucially, the emphasis is just as much on practical play as it is on theoretical understanding. Whenever an idea is introduced, Grandmaster Efstratios Grivas immediately illustrates it with a number of entertaining and instructive examples, a considerable number of which are drawn from his own overtheboard experiences. Softback, 320 pages.
---


Click on detail to open up the print-friendly version of this page.
---