Search

Type a keyword to search for products.
Use quotes for exact matching
eg "giant chess"
News
NEW! Mental Toughness in Chess


CHESS_ACE, Fri 3 April 2020 11.48am - Practical Tips to Strengthen Your Mindset at the Board For more information see more. (1808040336)

NEW! The Complete Chess Swindler.
CHESS_ACE, Tue 10 March 2020 12.00am - Australian author David Smerdon's latest book For more information see more. (1808040335)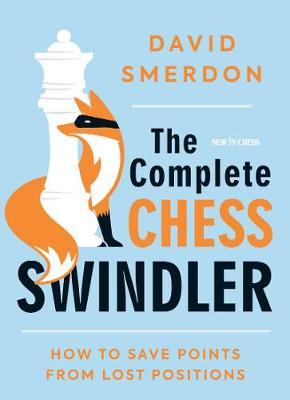 Chess Computers back in stock!
CHESS_ACE, Sat 1 February 2020 12.00am - ChessGenuis Pro Chess Computer only $299.95 For more information see more. (1612200329)

Giant Chess Sets- the luxury gift
CHESS_ACE, Tue 21 January 2020 12.00am - Have fun playing chess in the garden For more information see more. (1905020958)

How to win in style.
CHESS_ACE, Thu 5 September 2019 12.00am - Fundamental Checkmates is in stock! For more information see more. (1905020957)
The Greatest Ever Chess Tricks & Traps
The Greatest Ever Chess Tricks & Traps.
Type: BOOKS. Detail: Lane, G. Product Code: 9781857445770.
Category: BASICS. Publisher: .
Retail Price: AUD $39.95
(includes GST)
Buy
or
Remove
A book filled with opening traps that can help you win quickly. A bestseller that can transform your results. There is no easier way to win a game of chess than by luring your opponent into a devious trap. Similarly, there's nothing worse than being the one on the receiving end. Tricks, traps and swindles lie in wait everywhere, especially so in the opening phase of the game, and many battles can be won or saved simply through learning and mastering the most important ones. In this instructive and fun book, Gary Lane looks back though chess history and at modern times to create a list of his own favourite tricks and traps. Selecting from hundreds of contenders, Lane examines a variety of factors in order to decide which ideas are most worthy of inclusion. Discover the stories behind the most cunning tricks and traps of all time; how you can utilize them to score easy wins; and how you can avoid being tricked yourself.
---


Click on detail to open up the print-friendly version of this page.
---