Search

Type a keyword to search for products.
Use quotes for exact matching
eg "giant chess"
News
NEW! Mental Toughness in Chess


CHESS_ACE, Fri 3 April 2020 11.34am - Practical Tips to Strengthen Your Mindset at the Board For more information see more. (1808040336)

NEW! The Complete Chess Swindler.
CHESS_ACE, Tue 10 March 2020 12.00am - Australian author David Smerdon's latest book For more information see more. (1808040335)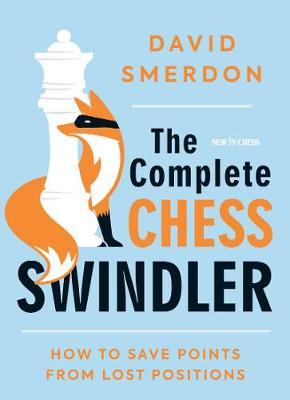 Chess Computers back in stock!
CHESS_ACE, Sat 1 February 2020 12.00am - ChessGenuis Pro Chess Computer only $299.95 For more information see more. (1612200329)

Giant Chess Sets- the luxury gift
CHESS_ACE, Tue 21 January 2020 12.00am - Have fun playing chess in the garden For more information see more. (1905020958)

How to win in style.
CHESS_ACE, Thu 5 September 2019 12.00am - Fundamental Checkmates is in stock! For more information see more. (1905020957)
The Blackmar-Diemer Gambit
The Blackmar-Diemer Gambit.
Type: BARGAINS. Detail: Christoph Scheerer. Product Code: 9781857445985.
Price: AUD
$36.95
Now $30.00 (19% discount!!)
Buy
or
Remove
1 d4 d5 2 e4 dxe4 3 Nc3 Nf6 4 f3. Welcome to the world of the BlackmarDiemer Gambit. Do you like setting your opponent problems from the very first move? And are you happy to roll the dice and take some risks? Then enter the intriguing world of the BlackmarDiemer Gambit! The BlackmarDiemer Gambit is a dangerous attacking opening which has amassed a cult following a loyal band of supporters like no other in chess. White sacrifices a pawn in return for a strong initiative which tests Black's defensive capabilities to the limit. Some experts have questioned its objective soundness but there's no doubting its effectiveness over the board, where pressure and a ticking clock often mean it's impossible to find the right defence. In this book, Christoph Scheerer takes a modernday look at the gambit. He examines in detail the most promising lines for White and the most resilient defences for Black, discusses the key ideas for both sides and highlights the many traps awaiting the unsuspecting player. It includes uptodate coverage of the key lines. It is packed with original ideas and analysis. It is ideal for club and tournament players.
---


Click on detail to open up the print-friendly version of this page.
---