Search

Type a keyword to search for products.
Use quotes for exact matching
eg "giant chess"
News
NEW! Mental Toughness in Chess


CHESS_ACE, Tue 31 March 2020 2.15am - Practical Tips to Strengthen Your Mindset at the Board For more information see more. (1808040336)

NEW! The Complete Chess Swindler.
CHESS_ACE, Tue 10 March 2020 12.00am - Australian author David Smerdon's latest book For more information see more. (1808040335)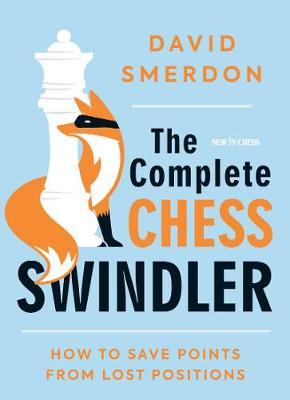 Chess Computers back in stock!
CHESS_ACE, Sat 1 February 2020 12.00am - ChessGenuis Pro Chess Computer only $299.95 For more information see more. (1612200329)

Giant Chess Sets- the luxury gift
CHESS_ACE, Tue 21 January 2020 12.00am - Have fun playing chess in the garden For more information see more. (1905020958)

How to win in style.
CHESS_ACE, Thu 5 September 2019 12.00am - Fundamental Checkmates is in stock! For more information see more. (1905020957)
Checkmate Tactics (HB)
Checkmate Tactics (HB).
Type: BOOKS. Detail: Kasparov, G. Product Code: 9781857446265.
Category: BASICS. Publisher: .
Retail Price: AUD $22.95
(includes GST)
Buy
or
Remove
A hardback book for the keen junior or aspiring player. Tactical play is the nittygritty of chess. It's the stuff that players are trying to work out when they say to themselves, If I go there and he goes there ...and then I check him with the knight ...now, what can he do ...etc." At a social or weak club level, virtually 100% of games are decided for tactical reasons. If you want to play good chess you have to understand tactics. It's that simple! Checkmate Tactics, written by the greatest chess player of all time, will help you achieve this goal.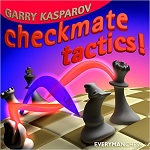 ---


Click on detail to open up the print-friendly version of this page.
---