Search

Type a keyword to search for products.
Use quotes for exact matching
eg "giant chess"
News
NEW! Mental Toughness in Chess


CHESS_ACE, Wed 8 April 2020 9.26pm - Practical Tips to Strengthen Your Mindset at the Board For more information see more. (1808040336)

NEW! The Complete Chess Swindler.
CHESS_ACE, Tue 10 March 2020 12.00am - Australian author David Smerdon's latest book For more information see more. (1808040335)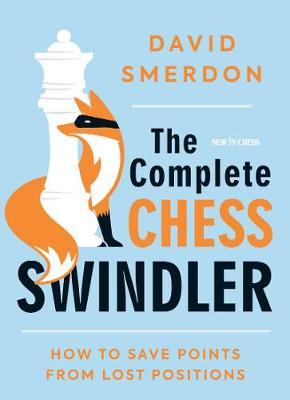 Chess Computers back in stock!
CHESS_ACE, Sat 1 February 2020 12.00am - ChessGenuis Pro Chess Computer only $299.95 For more information see more. (1612200329)

Giant Chess Sets- the luxury gift
CHESS_ACE, Tue 21 January 2020 12.00am - Have fun playing chess in the garden For more information see more. (1905020958)

How to win in style.
CHESS_ACE, Thu 5 September 2019 12.00am - Fundamental Checkmates is in stock! For more information see more. (1905020957)
How to Calculate Tactics
How to Calculate Tactics.
Type: BOOKS. Detail: Beim. Product Code: 9781904600503.
Category: BASICS. Publisher: Gambit.
Retail Price: AUD $34.95
(includes GST)
Buy
or
Remove
A top book for improving players. Thinking methods are at the heart of the chess struggle, yet most players devote little conscious effort to improving their calculating ability. Much of the previous literature on the subject has presented idealized models that have limited relevance to the hurlyburly of practical chess, or else provide little more than ad hoc suggestions. Here, experienced trainer Valeri Beim strikes a balance by explaining how to use intuition and logic together to solve tactical problems in a methodical way. He also offers advice on when it is best to calculate 'like a machine', and when it is better to rely on intuitive assessment.
---


Click on detail to open up the print-friendly version of this page.
---