Search

Type a keyword to search for products.
Use quotes for exact matching
eg "giant chess"
News
NEW! Mental Toughness in Chess


CHESS_ACE, Wed 8 April 2020 9.56pm - Practical Tips to Strengthen Your Mindset at the Board For more information see more. (1808040336)

NEW! The Complete Chess Swindler.
CHESS_ACE, Tue 10 March 2020 12.00am - Australian author David Smerdon's latest book For more information see more. (1808040335)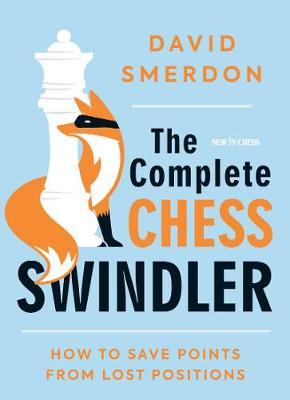 Chess Computers back in stock!
CHESS_ACE, Sat 1 February 2020 12.00am - ChessGenuis Pro Chess Computer only $299.95 For more information see more. (1612200329)

Giant Chess Sets- the luxury gift
CHESS_ACE, Tue 21 January 2020 12.00am - Have fun playing chess in the garden For more information see more. (1905020958)

How to win in style.
CHESS_ACE, Thu 5 September 2019 12.00am - Fundamental Checkmates is in stock! For more information see more. (1905020957)
My 60 Memorable Games
My 60 Memorable Games.
Type: BOOKS. Detail: Fischer, R. Product Code: 9781906388300.
Category: PLAYERS. Publisher: .
Retail Price: AUD $29.99
(includes GST)
Buy
or
Remove
One of the most important chess books ever written, reissued in celebration of a chess genius, Bobby Fischer. The American takes the reader through 60 of his games, describing his thoughts, the intricacies behind his and his opponent's strategies, the tactical justification of moves and the psychological battle in each one. You''ll find beautifully simple positional play next to outofthisworld combinations that are just breathtaking. Fischer played nearly all of these games as a grandmaster so they are at the very highest level, but his lucid commentary makes every move and idea both accessible and understandable. Every player will learn huge amounts from this book. It is essential for each chess enthusiast, competitor and professional. The controversial alterations that were made to Bobby Fischer's words in the last edition have been omitted in this book, so only the author's own words are expressed, giving a true insight into one of the most gifted, troubled and controversial minds of the 20th century.
---


Click on detail to open up the print-friendly version of this page.
---