Search

Type a keyword to search for products.
Use quotes for exact matching
eg "giant chess"
News
NEW! Mental Toughness in Chess


CHESS_ACE, Wed 1 April 2020 2.24pm - Practical Tips to Strengthen Your Mindset at the Board For more information see more. (1808040336)

NEW! The Complete Chess Swindler.
CHESS_ACE, Tue 10 March 2020 12.00am - Australian author David Smerdon's latest book For more information see more. (1808040335)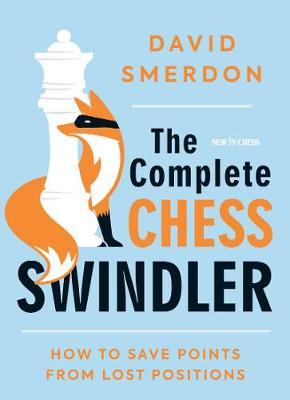 Chess Computers back in stock!
CHESS_ACE, Sat 1 February 2020 12.00am - ChessGenuis Pro Chess Computer only $299.95 For more information see more. (1612200329)

Giant Chess Sets- the luxury gift
CHESS_ACE, Tue 21 January 2020 12.00am - Have fun playing chess in the garden For more information see more. (1905020958)

How to win in style.
CHESS_ACE, Thu 5 September 2019 12.00am - Fundamental Checkmates is in stock! For more information see more. (1905020957)
Learn Chess Quick
Learn Chess Quick.
Type: BOOKS. Detail: Byfield, B. Product Code: 9781906388669.
Category: BASICS. Publisher: .
Retail Price: AUD $19.95
(includes GST)
Buy
or
Remove
This fun and chatty book provides the ideal way to learn the world's greatest board game the easy way. From basic information on which piece does what, to nifty tricks and pins you can use to wipe the floor with your opponents, it covers everything you need to learn chess, with lots of laughs along the way.Packed with fantastic illustrations from Wicked Willie creator Gray Jolliffe, Learn Chess the Easy Way is an exciting introduction to the game of masters. Best of all, this book shows how amazing it can feel to train your brain, and win the game! Softback, 144 pages.
---


Click on detail to open up the print-friendly version of this page.
---