Search

Type a keyword to search for products.
Use quotes for exact matching
eg "giant chess"
News
NEW! Mental Toughness in Chess


CHESS_ACE, Fri 3 April 2020 5.43am - Practical Tips to Strengthen Your Mindset at the Board For more information see more. (1808040336)

NEW! The Complete Chess Swindler.
CHESS_ACE, Tue 10 March 2020 12.00am - Australian author David Smerdon's latest book For more information see more. (1808040335)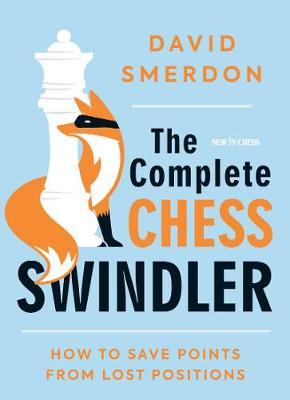 Chess Computers back in stock!
CHESS_ACE, Sat 1 February 2020 12.00am - ChessGenuis Pro Chess Computer only $299.95 For more information see more. (1612200329)

Giant Chess Sets- the luxury gift
CHESS_ACE, Tue 21 January 2020 12.00am - Have fun playing chess in the garden For more information see more. (1905020958)

How to win in style.
CHESS_ACE, Thu 5 September 2019 12.00am - Fundamental Checkmates is in stock! For more information see more. (1905020957)
John Nunn's Chess Puzzle Book
John Nunn's Chess Puzzle Book.
Type: BOOKS. Detail: Nunn, J. Product Code: 9781906454036.
Category: BASICS. Publisher: .
Retail Price: AUD $44.95
(includes GST)
Buy
or
Remove
Most chess puzzle books put you in an artificial situation: you are told a combination exists, what the theme is and what you are required to achieve. This one is different. In a real game, a player may sometimes need to find a combination. On the other hand he may have to reject a tactical idea and simply find a good positional move. His task is to find the right move, whatever it may be. The 300 puzzles in this book put you precisely in that situation. Spectacular ideas abound in these positions, but it is for you to decide whether to go in for them, or whether you would be falling into a trap. If you need them, there are hints to help you on your way. The book ends with a series of tests to measure your skills against those of other players. For this new edition, John Nunn, a topclass grandmaster and a solving world champion, has added 50 new puzzles (with hints and detailed solutions) to test your skills to the full. For ease of following, extra diagrams have been added to the solutions throughout. Overall the book is 60 per cent bigger than the first edition. Softback, 336 pages
---


Click on detail to open up the print-friendly version of this page.
---