Search

Type a keyword to search for products.
Use quotes for exact matching
eg "giant chess"
News
NEW! Mental Toughness in Chess


CHESS_ACE, Sun 29 March 2020 12.14pm - Practical Tips to Strengthen Your Mindset at the Board For more information see more. (1808040336)

NEW! The Complete Chess Swindler.
CHESS_ACE, Tue 10 March 2020 12.00am - Australian author David Smerdon's latest book For more information see more. (1808040335)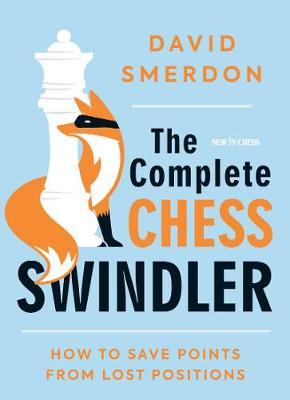 Chess Computers back in stock!
CHESS_ACE, Sat 1 February 2020 12.00am - ChessGenuis Pro Chess Computer only $299.95 For more information see more. (1612200329)

Giant Chess Sets- the luxury gift
CHESS_ACE, Tue 21 January 2020 12.00am - Have fun playing chess in the garden For more information see more. (1905020958)

Cream & Black chess sets back in stock.
CHESS_ACE, Thu 26 September 2019 12.00am - Each set has 2 extra queens. For more information see more. (1808040324)

How to win in style.
CHESS_ACE, Thu 5 September 2019 12.00am - Fundamental Checkmates is in stock! For more information see more. (1905020957)
1001 Deadly Checkmates
1001 Deadly Checkmates.
Type: BOOKS. Detail: Nunn, J. Product Code: 9781906454258.
Category: BASICS. Publisher: .
Retail Price: AUD $39.95
(includes GST)
Buy
or
Remove
A chess classic for those who love puzzles from actual games. For all chessplayers, from beginners to world champions, from kids to seniors, delivering checkmate is the greatest thrill the game has to offer. The ability to spot checkmates is a vital skill and this easytouse book shows you how it is done. With the help of Grandmaster John Nunn, you will be ready to shock your next opponent with a deadly checkmate, whether in a school match, a club tournament or even a championship game! By focusing exclusively on positions from real games, ranging from junior events to grandmaster encounters, Nunn ensures that the mates featured are those which arise most often in real life. He also highlights themes and ideas that are often missed in practice. While solving these puzzles, your allimportant 'mental library' of patterns will grow, leading to an immediate increase in your playing strength. All 1001 puzzle positions have been carefully checked, and are graded by theme and difficulty. Points are awarded for finding the checkmate, so you can measure your skill. Most of the puzzles are suitable for novice and junior players. The last chapter challenges you with 'extreme checkmates', but don't worry: you'll be ready for them! Softback, 304 pages.
---


Click on detail to open up the print-friendly version of this page.
---