Search

Type a keyword to search for products.
Use quotes for exact matching
eg "giant chess"
News
NEW! Mental Toughness in Chess


CHESS_ACE, Thu 9 April 2020 1.26pm - Practical Tips to Strengthen Your Mindset at the Board For more information see more. (1808040336)

NEW! The Complete Chess Swindler.
CHESS_ACE, Tue 10 March 2020 12.00am - Australian author David Smerdon's latest book For more information see more. (1808040335)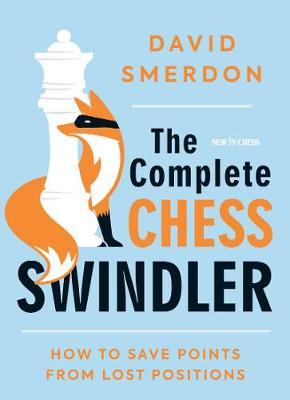 Chess Computers back in stock!
CHESS_ACE, Sat 1 February 2020 12.00am - ChessGenuis Pro Chess Computer only $299.95 For more information see more. (1612200329)

Giant Chess Sets- the luxury gift
CHESS_ACE, Tue 21 January 2020 12.00am - Have fun playing chess in the garden For more information see more. (1905020958)

How to win in style.
CHESS_ACE, Thu 5 September 2019 12.00am - Fundamental Checkmates is in stock! For more information see more. (1905020957)
Tragicomedy in the Endgame
Tragicomedy in the Endgame.
Type: BOOKS. Detail: Dvoretsky, M. Product Code: 9781936490042.
Category: ENDGAME. Publisher: .
Retail Price: AUD $42.95
(includes GST)
Buy
or
Remove
The chess instructor extraordinaire offers an introduction to the fascinating world of chess endings. This book is designed to highlight the key concepts of the most common chess endgames and will prove quite instructive to chessplayers of all levels. Topics include The King in the Endgame, Pawn play, Zugzwang, Saving Methods, Tactics in the Endgame, Piece Maneuvering Piece Exchanges, Technique and much more! The author has countless practical suggestions for improving your endgame play in this era of rapid time controls so that you don't end up drowning in the ocean of endgame theory. Let Mark Dvoretsky help you win more games as he examines some elementary endgame errors from master play and shows you how to avoid making the same mistakes. Softback 264 pages. Dimensions 150 x 226 x 15mm 386g
---


Click on detail to open up the print-friendly version of this page.
---