Search

Type a keyword to search for products.
Use quotes for exact matching
eg "giant chess"
News
NEW! Mental Toughness in Chess


CHESS_ACE, Tue 31 March 2020 3.23am - Practical Tips to Strengthen Your Mindset at the Board For more information see more. (1808040336)

NEW! The Complete Chess Swindler.
CHESS_ACE, Tue 10 March 2020 12.00am - Australian author David Smerdon's latest book For more information see more. (1808040335)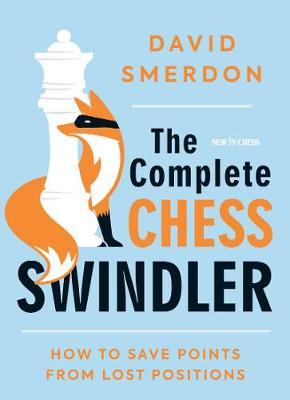 Chess Computers back in stock!
CHESS_ACE, Sat 1 February 2020 12.00am - ChessGenuis Pro Chess Computer only $299.95 For more information see more. (1612200329)

Giant Chess Sets- the luxury gift
CHESS_ACE, Tue 21 January 2020 12.00am - Have fun playing chess in the garden For more information see more. (1905020958)

How to win in style.
CHESS_ACE, Thu 5 September 2019 12.00am - Fundamental Checkmates is in stock! For more information see more. (1905020957)
The Solid Rubinstein Variation
The Solid Rubinstein Variation.
Type: BOOKS. Detail: Hannes Langrock. Product Code: 9781941270929.
Category: 1 e4 OPENINGS. Publisher: .
Retail Price: AUD $34.95
(includes GST)
Buy
or
Remove
A Complete Black Repertoire against 1.e4 Built around the Supersolid Rubinstein!The solid Rubinstein Variation of the French Defense despite its having been played by world champions and elite grandmasters, it has never been subjected to detailed study. The author, German International Master Hannes Langrock, has produced a book with complete coverage of this line, along with solid recommendations for Black should White deviate on the second or third move. The first edition was widely acclaimed, and the second edition has been revised and expanded.I never realized that Black could take such active measures in the Rubinstein Variation without significant drawbacks. This book is an eyeopener, and even top grandmasters might find that they have underestimated Blacks resources in important positionsThe average tournament and online player will appreciate Langrocks straightforward, nononsense style. He keeps the complexity of the analysis within bounds, and highlights relevant details without drifting into obscure pagelong analytical byways. General themes are clearly presented within the context of illustrative gamesThe result is a book that covers a broad swath of material in a modest number of pages. Im sure that you will be wellrewarded for its study, and come out with a useful new weapon in your chess arsenal. International Master John Watson in the Foreword. Softback, 280 pages.
---


Click on detail to open up the print-friendly version of this page.
---