Search

Type a keyword to search for products.
Use quotes for exact matching
eg "giant chess"
News
NEW! Mental Toughness in Chess


CHESS_ACE, Fri 3 April 2020 12.59am - Practical Tips to Strengthen Your Mindset at the Board For more information see more. (1808040336)

NEW! The Complete Chess Swindler.
CHESS_ACE, Tue 10 March 2020 12.00am - Australian author David Smerdon's latest book For more information see more. (1808040335)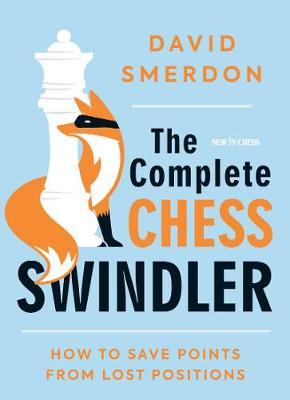 Chess Computers back in stock!
CHESS_ACE, Sat 1 February 2020 12.00am - ChessGenuis Pro Chess Computer only $299.95 For more information see more. (1612200329)

Giant Chess Sets- the luxury gift
CHESS_ACE, Tue 21 January 2020 12.00am - Have fun playing chess in the garden For more information see more. (1905020958)

How to win in style.
CHESS_ACE, Thu 5 September 2019 12.00am - Fundamental Checkmates is in stock! For more information see more. (1905020957)
Houdini 6 Pro
Houdini 6 Pro.
Type: SOFTWARE. Detail: 0 PLAYING PROGRAM. Product Code: 9783866816268.
Retail Price: AUD $149.95
(includes GST)
Buy
or
Remove
With Houdini 6, you not only gain in terms of computing power, but also in terms of time! The new engine delivers better performance even if you only let it calculate for half as long as the previous version! Houdini 6 has been put to the test in various areas and thoroughly refined in all the right places: position evaluation, search, time management and use of the endgame tablebases have been improved, as has parallel processing. Houdini 6 delivers particularly exceptional results on systems with a large number of CPUs, and can run up to 128 threads on highend hardware.The enhanced "Tactical mode" transforms Houdini 6 into the most ingenious position solver of all time and improves again on the records held by previous versions in tactical benchmark tests. In addition, "Tactical mode" can now also be assigned an exact number of threads, giving you additional flexibility.Despite all the detailed technical improvements, Houdini has kept its creative and imaginative style of play, and where other programs see no future or are locked into a draw, Houdini delivers surprise after surprise with hidden resources. You can certainly look forward to using this latest version of the true wizard among the chess programs!
---


Click on detail to open up the print-friendly version of this page.
---