Search

Type a keyword to search for products.
Use quotes for exact matching
eg "giant chess"
News
NEW! Mental Toughness in Chess


CHESS_ACE, Tue 7 April 2020 6.43am - Practical Tips to Strengthen Your Mindset at the Board For more information see more. (1808040336)

NEW! The Complete Chess Swindler.
CHESS_ACE, Tue 10 March 2020 12.00am - Australian author David Smerdon's latest book For more information see more. (1808040335)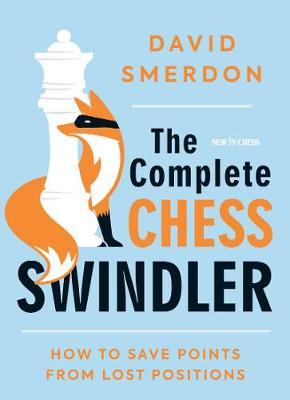 Chess Computers back in stock!
CHESS_ACE, Sat 1 February 2020 12.00am - ChessGenuis Pro Chess Computer only $299.95 For more information see more. (1612200329)

Giant Chess Sets- the luxury gift
CHESS_ACE, Tue 21 January 2020 12.00am - Have fun playing chess in the garden For more information see more. (1905020958)

How to win in style.
CHESS_ACE, Thu 5 September 2019 12.00am - Fundamental Checkmates is in stock! For more information see more. (1905020957)
My System & Chess Praxis
My System & Chess Praxis.
Type: BOOKS. Detail: Nimzowitsch, A. Product Code: 9789056916596.
Category: GENERAL. Publisher: .
Retail Price: AUD $49.95
(includes GST)
Buy
or
Remove
As a chess player, Aron Nimzowitsch (18861935) belonged to the very best. In his peak years the Latvianborn maestro was ranked third in the world behind Capablanca and Alekhine. His greatest successes were first place in Dresden in 1926 (81/2/9, one and a half points ahead of Alekhine) and Carlsbad 1929 (15/21, ahead of Capablanca, Spielmann and Rubinstein). However, Nimzowitsch will first and foremost be remembered as the founder of the Hypermodern movement and the author of the undisputed classics My System and Chess Praxis. In his first book, he expounded his theories of prophylaxis, blockades and much more, while providing groundbreaking insights in pawnstructures. In the sequel Nimzowitsch demonstrated how he had successfully tested his theories in his games. Nimzowitsch s masterpieces are unique landmarks in the history of chess. Without reading Nimzowitsch your chess education cannot be complete. Perhaps not all of his convictions have stood the test of time, but even today, any chess student will deepen his understanding and broaden his play while enjoying the author s insights and witticisms. Part of the charm of Nimzowitsch s prose was his idiosyncratic use of the German language, which has carefully been preserved in Robert Sherwood s new translation. Bonus: Added are the influential essays The Blockade and On the History of the Chess Revolution 19111914. This edition gives the reader access to Nimzowitsch s four major works!" Softback, 576 pages.
---


Click on detail to open up the print-friendly version of this page.
---