Search

Type a keyword to search for products.
Use quotes for exact matching
eg "giant chess"
News
NEW! Mental Toughness in Chess


CHESS_ACE, Fri 10 April 2020 10.00am - Practical Tips to Strengthen Your Mindset at the Board For more information see more. (1808040336)

NEW! The Complete Chess Swindler.
CHESS_ACE, Tue 10 March 2020 12.00am - Australian author David Smerdon's latest book For more information see more. (1808040335)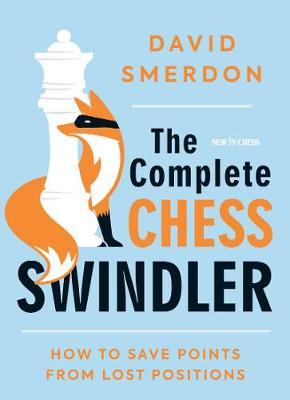 Chess Computers back in stock!
CHESS_ACE, Sat 1 February 2020 12.00am - ChessGenuis Pro Chess Computer only $299.95 For more information see more. (1612200329)

Giant Chess Sets- the luxury gift
CHESS_ACE, Tue 21 January 2020 12.00am - Have fun playing chess in the garden For more information see more. (1905020958)

How to win in style.
CHESS_ACE, Thu 5 September 2019 12.00am - Fundamental Checkmates is in stock! For more information see more. (1905020957)
The Fiancetto Solution
The Fiancetto Solution.
Type: BOOKS. Detail: Neiman & Shoker. Product Code: 9789056916633.
Category: OPENINGS. Publisher: .
Retail Price: AUD $39.95
(includes GST)
Buy
or
Remove
Softback, 270 pages. A Complete, Solid and Flexible Chess Opening Repertoire for Black White with the Kings FianchettoWhen experienced chess teacher Emmanuel Neiman learned that some of his pupils hesitated to play in competitions for fear of being crushed in the opening, he wanted to help. Neiman knew that amateurs have little time to seriously study opening theory, so he had to come up with a practical, complete, easytolearn and solid opening repertoire that would not outdate rapidly.And that is what he did. Neiman advises amateurs to play (with both colours!) the flexible Kings Fianchetto system, where the Bishop is a defender of the King and at the same time an attacker. No matter what side you are, you use the same basic ideas: as White you are targeting the light squares and as Black the dark squares, while applying roughly the same strategies, plans and tactical motifs.Neiman has teamed up with Samy Shoker, who gained the Grandmaster title by mainly playing the Kings Fianchetto systems (and sometimes beating 2700 rated players with it!). The result is a complete and practical repertoire which will give club players a sound and flexible middlegame position they can feel at home in. In many lines Neiman and Shoker not only present a solid approach but also a sharp and aggressive alternative.The authors dont promise you a large advantage every time you play their system, but one thing is certain: after studying this entertaining book you can play the opening confidently and you will be a better allround player because you have learned many essential middlegame lessons. Even (very) strong players will find the ideas of Neiman and Shoker useful as an easytoplay occasional weapon.
---


Click on detail to open up the print-friendly version of this page.
---