Search

Type a keyword to search for products.
Use quotes for exact matching
eg "giant chess"
News
NEW! Mental Toughness in Chess


CHESS_ACE, Thu 9 April 2020 2.30pm - Practical Tips to Strengthen Your Mindset at the Board For more information see more. (1808040336)

NEW! The Complete Chess Swindler.
CHESS_ACE, Tue 10 March 2020 12.00am - Australian author David Smerdon's latest book For more information see more. (1808040335)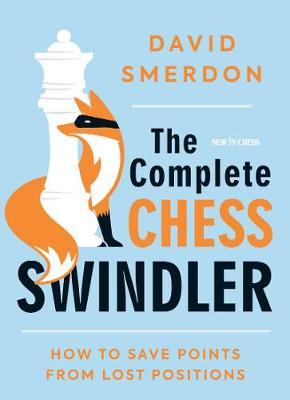 Chess Computers back in stock!
CHESS_ACE, Sat 1 February 2020 12.00am - ChessGenuis Pro Chess Computer only $299.95 For more information see more. (1612200329)

Giant Chess Sets- the luxury gift
CHESS_ACE, Tue 21 January 2020 12.00am - Have fun playing chess in the garden For more information see more. (1905020958)

How to win in style.
CHESS_ACE, Thu 5 September 2019 12.00am - Fundamental Checkmates is in stock! For more information see more. (1905020957)
The Art of theTarrasch Defence
The Art of theTarrasch Defence.
Type: BOOKS. Detail: ALEXEY BEZGODOV. Product Code: 9789056917685.
Category: 1 D4 OPENINGS. Publisher: .
Retail Price: AUD $39.95
(includes GST)
Buy
or
Remove
The Tarrasch Defence is one of the most ambitious ways to play against 1.d4. Black immediately fights for the centre, gets a lot of space and develops his pieces without many problems. Great fighters like Boris Spassky, Paul Keres and Garry Kasparov have played the Tarrasch Defence. Former Russian Champion Alexey Bezgodov has more than 30 years of experience with the Tarrasch and is one of the world's greatest experts. The Art of the Tarrasch Defence is a deeply researched journey into the positional structures, the key moments in the fight for the initiative, the players and the variations. Bezgodov has injected his main line, the neglected Kasparov System, with a lot of surprising ideas and presents new ways to handle White's offbeat variations. He also shows that quite a few lines for Black with a bad reputation are actually good. He teaches how the giants of chess have exploited the many dynamic possibilities of the Tarrasch Defence, and he includes plenty of practical exercises. This is a musthave book for fearless players who wish to surprise their opponents and who like to play aggressively with Black but only with a reliable opening with a sound positional foundation. Softback, 320 pages.
---


Click on detail to open up the print-friendly version of this page.
---