Search

Type a keyword to search for products.
Use quotes for exact matching
eg "giant chess"
News
NEW! Mental Toughness in Chess


CHESS_ACE, Fri 3 April 2020 6.06am - Practical Tips to Strengthen Your Mindset at the Board For more information see more. (1808040336)

NEW! The Complete Chess Swindler.
CHESS_ACE, Tue 10 March 2020 12.00am - Australian author David Smerdon's latest book For more information see more. (1808040335)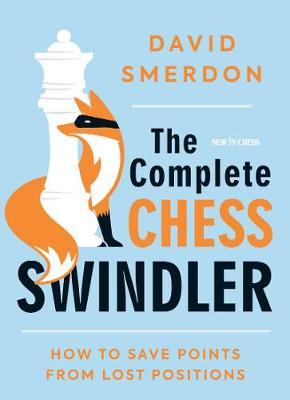 Chess Computers back in stock!
CHESS_ACE, Sat 1 February 2020 12.00am - ChessGenuis Pro Chess Computer only $299.95 For more information see more. (1612200329)

Giant Chess Sets- the luxury gift
CHESS_ACE, Tue 21 January 2020 12.00am - Have fun playing chess in the garden For more information see more. (1905020958)

How to win in style.
CHESS_ACE, Thu 5 September 2019 12.00am - Fundamental Checkmates is in stock! For more information see more. (1905020957)
Chess Pattern Recognition
Chess Pattern Recognition.
Type: BOOKS. Detail: Arthur van de Oudeweeetering. Product Code: 9789056918033.
Category: MIDDLEGAME. Publisher: .
Retail Price: AUD $39.95
(includes GST)
Buy
or
Remove
Pattern recognition is one of the most important mechanisms of chess improvement. It helps you to quickly grasp the essence of a position on the board and find the most promising continuation. In his instant classics Improve Your Chess Pattern Recognition (2014) and Train Your Chess Pattern Recognition (2016) International Master Arthur van de Oudeweetering presented building blocks for experienced club players which often involved notable exceptions to a set of fundamental guidelines. To appreciate these books you had to know these basic principles. Chess Pattern Recognition for Beginners provides this knowledge. It teaches the most important patterns you need to know in order to develop and mobilize your pieces, manoeuvre your pawns into positions of strength, put pressure on your opponent, attack the enemy king, or execute standard sacrifices to get the initiative. Ambitious beginners and post beginners who study this book will soon experience a significant improvement in their results. Softback, 240 pages.
---


Click on detail to open up the print-friendly version of this page.
---