Search

Type a keyword to search for products.
Use quotes for exact matching
eg "giant chess"
News
NEW! Mental Toughness in Chess


CHESS_ACE, Tue 31 March 2020 2.53am - Practical Tips to Strengthen Your Mindset at the Board For more information see more. (1808040336)

NEW! The Complete Chess Swindler.
CHESS_ACE, Tue 10 March 2020 12.00am - Australian author David Smerdon's latest book For more information see more. (1808040335)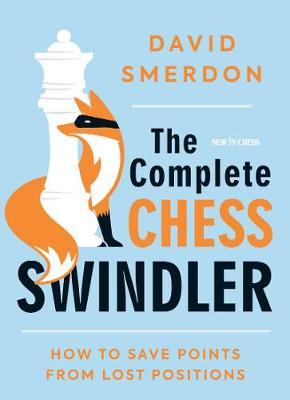 Chess Computers back in stock!
CHESS_ACE, Sat 1 February 2020 12.00am - ChessGenuis Pro Chess Computer only $299.95 For more information see more. (1612200329)

Giant Chess Sets- the luxury gift
CHESS_ACE, Tue 21 January 2020 12.00am - Have fun playing chess in the garden For more information see more. (1905020958)

How to win in style.
CHESS_ACE, Thu 5 September 2019 12.00am - Fundamental Checkmates is in stock! For more information see more. (1905020957)
Squeezing the Gambits
Squeezing the Gambits.
Type: BOOKS. Detail: Georgiev, K. Product Code: 9789548782753.
Category: OPENINGS QP. Publisher: Chess Stars.
Retail Price: AUD $29.95
(includes GST)
Buy
or
Remove
This book aims to teach you how to put Black into a positional squeeze in the most popular gambits against 1.d4. It offers a White repertoire based on understanding and not on memorisation of long variations. Georgiev preaches a solid strategic approach which allows to decrease the role of computer assisted home analysis and will serve you for many years. The structure of the book is similar to Georgiev's previous work, The Sharpest Sicilian. In the Main Ideas chapters, the author focuses on plans and ideas. He explains what to do after the opening, which pieces to exchange and which ones to keep. The author provides a full, stepbystep, branch by branch, theoretical coverage in the Step by Step chapters. You will also find complete games with extensive commentaries. "
---


Click on detail to open up the print-friendly version of this page.
---