Search

Type a keyword to search for products.
Use quotes for exact matching
eg "giant chess"
News
NEW! Mental Toughness in Chess


CHESS_ACE, Thu 9 April 2020 4.07am - Practical Tips to Strengthen Your Mindset at the Board For more information see more. (1808040336)

NEW! The Complete Chess Swindler.
CHESS_ACE, Tue 10 March 2020 12.00am - Australian author David Smerdon's latest book For more information see more. (1808040335)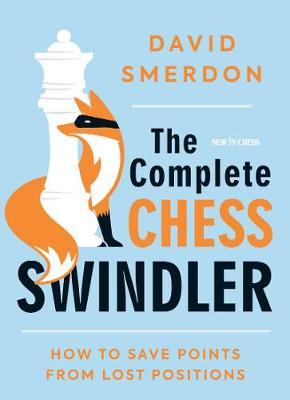 Chess Computers back in stock!
CHESS_ACE, Sat 1 February 2020 12.00am - ChessGenuis Pro Chess Computer only $299.95 For more information see more. (1612200329)

Giant Chess Sets- the luxury gift
CHESS_ACE, Tue 21 January 2020 12.00am - Have fun playing chess in the garden For more information see more. (1905020958)

How to win in style.
CHESS_ACE, Thu 5 September 2019 12.00am - Fundamental Checkmates is in stock! For more information see more. (1905020957)
English 1.c4 c5 for Black
English 1.c4 c5 for Black.
Type: SOFTWARE. Detail: DVD. Product Code: CBFT-BOEBEDVD.
Price: AUD
$49.95
Now $29.95 (40% discount!!)
Buy
or
Remove
When White doesnt want to get involved into tons of theory, when he thinks that he is better than his opponent and can outplay him in a long game, then he uses 1.c4, the opening called English. From the basic principles of chess two moves are ok for Black 1...e5 and 1...c5, since both are aimed to control the centre. On this DVD Bologan recommends 1...c5 with very strict prescriptions on what to do on different white move orders. This discipline will help Black to have more clear ideas and plans against the white playing mood. 14 years ago Bologan started to play 1...c5 and until now he likes this move thanks to the rich type of positions arising after it, thanks to the aggressive and comfortable setups Black can get against the English Opening. 1...c5 is the best for Black! Video running time: 3 hours 41 min.
---


Click on detail to open up the print-friendly version of this page.
---