Search

Type a keyword to search for products.
Use quotes for exact matching
eg "giant chess"
News
NEW! Mental Toughness in Chess


CHESS_ACE, Sun 5 April 2020 9.21am - Practical Tips to Strengthen Your Mindset at the Board For more information see more. (1808040336)

NEW! The Complete Chess Swindler.
CHESS_ACE, Tue 10 March 2020 12.00am - Australian author David Smerdon's latest book For more information see more. (1808040335)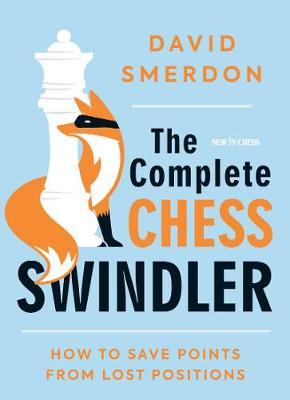 Chess Computers back in stock!
CHESS_ACE, Sat 1 February 2020 12.00am - ChessGenuis Pro Chess Computer only $299.95 For more information see more. (1612200329)

Giant Chess Sets- the luxury gift
CHESS_ACE, Tue 21 January 2020 12.00am - Have fun playing chess in the garden For more information see more. (1905020958)

How to win in style.
CHESS_ACE, Thu 5 September 2019 12.00am - Fundamental Checkmates is in stock! For more information see more. (1905020957)
Attacking with the Pirc
Attacking with the Pirc.
Type: SOFTWARE. Detail: DVD. Product Code: CBFT-BOPEDVD.
Price: AUD
$49.95
Now $29.95 (40% discount!!)
Buy
or
Remove
The Slovenian GM Vasja Pirc was a five time Yugoslavian champion. This speaks volumes for his playing strength but there is a more important contribution which he has made to the chess world. The defence which he explored in detail after the moves: 1.e4 d6 2.d4 Nf6 3.Nc3 g6 is named after him. There were ups and downs in the appearance of the Pirc in tournament practice. Many people considered it dubious. However, the Pirc survived and it is coming back into fashion nowadays again. The reasons for that are the flexible nature of the position and the variety of possibilities that both sides have. One should expect that the fewer options which White has the easier the defence would be. Indeed, there is logic in that, but, on the other hand, correct play by both sides should lead to a draw. Instead of this approach the Bulgarian grandmaster Dejan Bojkov offers an aggressive repertoire for the second player in this new DVD. Black risks more than usual but hopes for higher dividends in return for the risk. The original analyses on the DVD will help the reader control the risk involved. Video running time: 4 hours 29 min.
---


Click on detail to open up the print-friendly version of this page.
---