Search

Type a keyword to search for products.
Use quotes for exact matching
eg "giant chess"
News
NEW! Mental Toughness in Chess


CHESS_ACE, Sun 5 April 2020 9.34am - Practical Tips to Strengthen Your Mindset at the Board For more information see more. (1808040336)

NEW! The Complete Chess Swindler.
CHESS_ACE, Tue 10 March 2020 12.00am - Australian author David Smerdon's latest book For more information see more. (1808040335)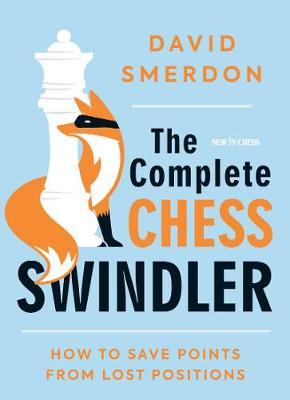 Chess Computers back in stock!
CHESS_ACE, Sat 1 February 2020 12.00am - ChessGenuis Pro Chess Computer only $299.95 For more information see more. (1612200329)

Giant Chess Sets- the luxury gift
CHESS_ACE, Tue 21 January 2020 12.00am - Have fun playing chess in the garden For more information see more. (1905020958)

How to win in style.
CHESS_ACE, Thu 5 September 2019 12.00am - Fundamental Checkmates is in stock! For more information see more. (1905020957)
Try the Sicilian Kalashnikov
Try the Sicilian Kalashnikov.
Type: SOFTWARE. Detail: DVD. Product Code: CBFT-BOSKEDVD.
Price: AUD
$55.00
Now $29.95 (46% discount!!)
Buy
or
Remove
Maybe you remember the famous game McDonnellDe Labourdonnais from their 1834 match in London, the one in which three connected black pawns reached the second rank and forced Whites resignation. What you probably do not know is that this game started with the moves 1.e4 c5 2.Nf3 Nc6 3.d4 cxd4 4.Nxd4 e5. Whites most common move then is 5.Nb5, which Black for many years preferred to meet with 5...a6, which is a strategically risky decision. But a completely new development of the whole system was initiated in 1987, when Evgeny Sveshnikov, the godfather of the Sveshnikov Sicilian (4...Nf6 5.Nc3 e5), changed to 4...e5 and followed this with 5...d6, which is positionally more sound. The latter move brings us to the subject of the current DVD the Kalashnikov, or the NeoSveshnikov line. In 32 video clips Dejan Bojkov covers the main ideas behind Blacks setup, the positional ideas behind the opening, the dangers that the second player is facing and prepares a thorough and deep repertoire for those willing to play the line as Black. The DVD is separated into two parts the first one provides the main ideas behind the opening, and the second gives the theoretical material. The main point behind Blacks idea is that he occupies the centre without any delay, with tempo. The main drawback the weakening of the d5square. Which factor should prevail? Watch the DVD to find out! Video running time: 6 hours.
---


Click on detail to open up the print-friendly version of this page.
---