Search

Type a keyword to search for products.
Use quotes for exact matching
eg "giant chess"
News
NEW! Mental Toughness in Chess


CHESS_ACE, Tue 7 April 2020 8.34am - Practical Tips to Strengthen Your Mindset at the Board For more information see more. (1808040336)

NEW! The Complete Chess Swindler.
CHESS_ACE, Tue 10 March 2020 12.00am - Australian author David Smerdon's latest book For more information see more. (1808040335)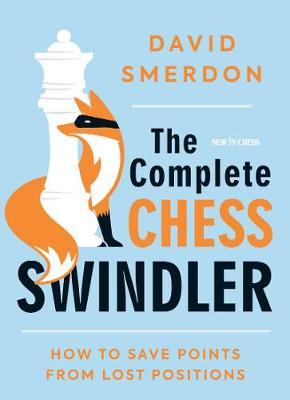 Chess Computers back in stock!
CHESS_ACE, Sat 1 February 2020 12.00am - ChessGenuis Pro Chess Computer only $299.95 For more information see more. (1612200329)

Giant Chess Sets- the luxury gift
CHESS_ACE, Tue 21 January 2020 12.00am - Have fun playing chess in the garden For more information see more. (1905020958)

How to win in style.
CHESS_ACE, Thu 5 September 2019 12.00am - Fundamental Checkmates is in stock! For more information see more. (1905020957)
Guide to the King's Indian
Guide to the King's Indian.
Type: SOFTWARE. Detail: DVD. Product Code: CBFT-KODVD.
Price: AUD
$55.00
Now $29.95 (46% discount!!)
Buy
or
Remove
A World Champion's Guide to the King's Indian (2nd Edition) is the right way to learn the opening. This disk is a perfect tool for players looking for a complicated battle against 1.d4. The author suggests the Kings Indian Defence and shows with a number of examples how realistic Blacks chances are in this opening to get a complex structure with the most serious attacking potential. Apart from theoretical information, the disk also contains structural insights and an array of ideas which will enable you to include this opening into your repertoire immediately and with tangible success! The extended 2nd edition is based principally on games which have been played in the last three years with, as Black, either the author himself or top Kings Indian expert Teimor Radjabov. This has resulted in the creation of a work on the Kings Indian which not only gives deep insights into the variations and plans but also presents the most uptodate state of affairs in this dynamic and active opening. Video running time: 7 hours.
---


Click on detail to open up the print-friendly version of this page.
---