Search

Type a keyword to search for products.
Use quotes for exact matching
eg "giant chess"
News
NEW! Mental Toughness in Chess


CHESS_ACE, Thu 9 April 2020 4.10am - Practical Tips to Strengthen Your Mindset at the Board For more information see more. (1808040336)

NEW! The Complete Chess Swindler.
CHESS_ACE, Tue 10 March 2020 12.00am - Australian author David Smerdon's latest book For more information see more. (1808040335)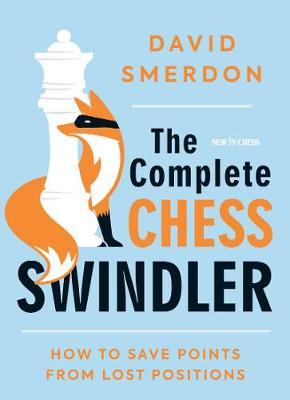 Chess Computers back in stock!
CHESS_ACE, Sat 1 February 2020 12.00am - ChessGenuis Pro Chess Computer only $299.95 For more information see more. (1612200329)

Giant Chess Sets- the luxury gift
CHESS_ACE, Tue 21 January 2020 12.00am - Have fun playing chess in the garden For more information see more. (1905020958)

How to win in style.
CHESS_ACE, Thu 5 September 2019 12.00am - Fundamental Checkmates is in stock! For more information see more. (1905020957)
ABC of Classical Dutch
ABC of Classical Dutch.
Type: SOFTWARE. Detail: DVD. Product Code: CBFT-MOCDEDVD.
Price: AUD
$55.00
Now $29.95 (46% discount!!)
Buy
or
Remove
On the ABC of the Classical Dutch, IM Andrew Martin gives the student a thorough grounding in the ways of this unconventional opening. The positions that are reached after 1...f5 are always sharp and unclear, suiting the chessboard warrior very well. You cannot play the Dutch with a faint heart! The ABC of the Classical Dutch will analyse systems where predominantly Black plays with an early ...d7d6. There are discussions of all the key ideas and opening themes, as well as repertoire suggestions for Black. The Classical Dutch does not enjoy an especially good reputation at the highest level, but from time to time the great players have employed 1...f5 when fighting outright for the win. It would not have been a good idea to tell Alekhine, Botvinnik, Bronstein or Larsen that 1...f5 is a weak move! The world of the Classical Dutch is a rather unusual one. If you are looking for a winning weapon as Black and you are an uncompromising fighter, then this opening is for you! Video running time: 3 hours 45 minutes.
---


Click on detail to open up the print-friendly version of this page.
---