Search

Type a keyword to search for products.
Use quotes for exact matching
eg "giant chess"
News
NEW! Mental Toughness in Chess


CHESS_ACE, Thu 9 April 2020 3.58am - Practical Tips to Strengthen Your Mindset at the Board For more information see more. (1808040336)

NEW! The Complete Chess Swindler.
CHESS_ACE, Tue 10 March 2020 12.00am - Australian author David Smerdon's latest book For more information see more. (1808040335)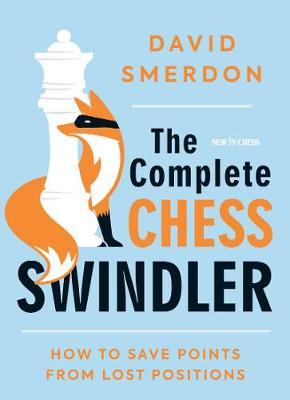 Chess Computers back in stock!
CHESS_ACE, Sat 1 February 2020 12.00am - ChessGenuis Pro Chess Computer only $299.95 For more information see more. (1612200329)

Giant Chess Sets- the luxury gift
CHESS_ACE, Tue 21 January 2020 12.00am - Have fun playing chess in the garden For more information see more. (1905020958)

How to win in style.
CHESS_ACE, Thu 5 September 2019 12.00am - Fundamental Checkmates is in stock! For more information see more. (1905020957)
No fear of 1d4 V1 Catalan
No fear of 1d4 V1 Catalan.
Type: SOFTWARE. Detail: DVD. Product Code: CBFT-TOCQ1EDVD.
Price: AUD
$55.00
Now $29.95 (46% discount!!)
Buy
or
Remove
Constancy and a striving for solid positions are what define Sergei Tiviakovs opening repertoire. On his two repertoire DVDs against 1.d4 the top Dutch grandmaster presents to you exactly those variations and ideas with which he himself has been successful in tournament chess for many years. On the two DVDs all important systems which are available to White after 1.d4 Nf6 2.c4 e6 are dealt with in detail. Also, in many areas Tiviakov offers you a choice between alternative variations for Black, between which you can decide according to your temperament. A further highlight of the DVDs is Tiviakovs collection of all the games which he has played during his career with the Catalan, the Queens Indian and the NimzoIndian. Many of these are published on these DVDs for the very first time. Video running time: 4 hrs 43 min.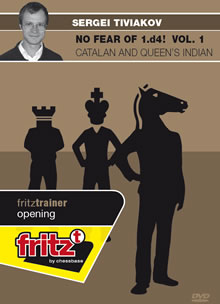 ---


Click on detail to open up the print-friendly version of this page.
---