Search

Type a keyword to search for products.
Use quotes for exact matching
eg "giant chess"
News
NEW! Mental Toughness in Chess


CHESS_ACE, Sun 5 April 2020 10.40am - Practical Tips to Strengthen Your Mindset at the Board For more information see more. (1808040336)

NEW! The Complete Chess Swindler.
CHESS_ACE, Tue 10 March 2020 12.00am - Australian author David Smerdon's latest book For more information see more. (1808040335)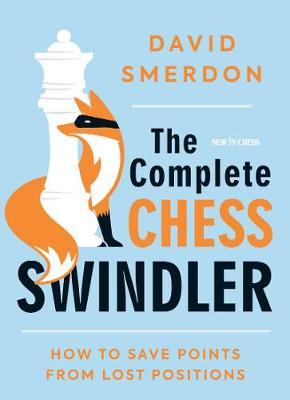 Chess Computers back in stock!
CHESS_ACE, Sat 1 February 2020 12.00am - ChessGenuis Pro Chess Computer only $299.95 For more information see more. (1612200329)

Giant Chess Sets- the luxury gift
CHESS_ACE, Tue 21 January 2020 12.00am - Have fun playing chess in the garden For more information see more. (1905020958)

How to win in style.
CHESS_ACE, Thu 5 September 2019 12.00am - Fundamental Checkmates is in stock! For more information see more. (1905020957)
Nigel Short's Games Vol 1 & 2
Nigel Short's Games Vol 1 & 2.
Type: BARGAINS. Detail: Short, N. Product Code: CBOT56.
Price: AUD
$119.90
Now $95.00 (21% discount!!)
Buy
or
Remove
A bargain price for Nigel's Short's two DVDs where he goes through his best games in a total of 9 hours. Nigel David Short is generally regarded as the strongest British grandmaster of the 20th century. Born on June 1st 1965 he started out as a chess prodigy, first attracting media attention by beating Viktor Korchnoi and Tigran Petrosian in simultaneous exhibitions at the age of ten and twelve years respectively. At the age of 14 he became the youngest IM in history, breaking Bobby Fischers previous record, and at 16 he came second (to Garry Kasparov) at the under 20 World Junior Championship in Dortmund.In 1985 Nigel became Britians first ever candidate for the World Championship, and in 1993 he made it all the way to the final by beating Anatoly Karpov and Jan Timman. He only lost to World Champion Garry Kasparov in the title match in London. Since then he has remained active at the highest levels of competitive chess, but has also become a chess columnist, commentator and also a coach for promising young talents. He is considered one of the most entertaining and outspoken personalities in the chess world. In his DVDs Greatest Hits Nigel takes us on an electrifying journey through a very rich chess career, which saw him beat no less than twelve world champions. His experience in tournaments and matches all over the world Short has visited a total of 89 countries can be seen in the narratives that precede the games which he annotates with humour and instructive insights.
---


Click on detail to open up the print-friendly version of this page.
---