Search

Type a keyword to search for products.
Use quotes for exact matching
eg "giant chess"
News
NEW! Mental Toughness in Chess


CHESS_ACE, Sun 5 April 2020 10.20am - Practical Tips to Strengthen Your Mindset at the Board For more information see more. (1808040336)

NEW! The Complete Chess Swindler.
CHESS_ACE, Tue 10 March 2020 12.00am - Australian author David Smerdon's latest book For more information see more. (1808040335)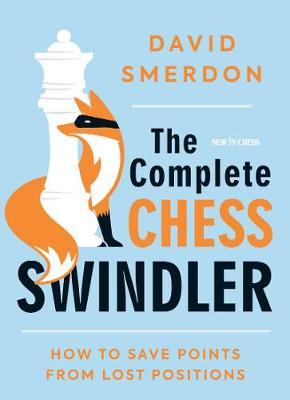 Chess Computers back in stock!
CHESS_ACE, Sat 1 February 2020 12.00am - ChessGenuis Pro Chess Computer only $299.95 For more information see more. (1612200329)

Giant Chess Sets- the luxury gift
CHESS_ACE, Tue 21 January 2020 12.00am - Have fun playing chess in the garden For more information see more. (1905020958)

How to win in style.
CHESS_ACE, Thu 5 September 2019 12.00am - Fundamental Checkmates is in stock! For more information see more. (1905020957)
ChessBase 15 Starter Pack
ChessBase 15 Starter Pack.
Type: SOFTWARE. Detail: CHESSBASE. Product Code: CBP-S15DVD.
Retail Price: AUD $275.00
(includes GST)
Buy
or
Remove
Chessbase is what every keen player has on their computer. ChessBase 15 program new Big Database 2020 (8 million uncommented games). Plus 3 issues ChessBase Magazine and CB Premium membership for 6 months! ChessBase is a personal, stand alone chess database that has become the standard throughout the world. Everyone uses ChessBase, from the World Champion to the amateur next door. It is the program of choice for anyone who loves the game and wants to know more about it. Start your personal success story with ChessBase and enjoy the game even more. The discs can be used in 3 different devices. Old computers with Windows 7 can run it and anything newer will also be fine. Start to be a top player!
---


Click on detail to open up the print-friendly version of this page.
---