Search

Type a keyword to search for products.
Use quotes for exact matching
eg "giant chess"
News
NEW! Mental Toughness in Chess


CHESS_ACE, Fri 10 April 2020 9.59am - Practical Tips to Strengthen Your Mindset at the Board For more information see more. (1808040336)

NEW! The Complete Chess Swindler.
CHESS_ACE, Tue 10 March 2020 12.00am - Australian author David Smerdon's latest book For more information see more. (1808040335)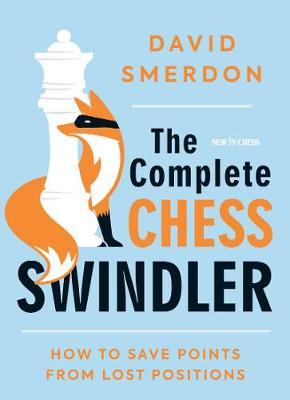 Chess Computers back in stock!
CHESS_ACE, Sat 1 February 2020 12.00am - ChessGenuis Pro Chess Computer only $299.95 For more information see more. (1612200329)

Giant Chess Sets- the luxury gift
CHESS_ACE, Tue 21 January 2020 12.00am - Have fun playing chess in the garden For more information see more. (1905020958)

How to win in style.
CHESS_ACE, Thu 5 September 2019 12.00am - Fundamental Checkmates is in stock! For more information see more. (1905020957)
Digital Chess Clock/Timer: DGT Easy Plus
Digital Chess Clock/Timer: DGT Easy Plus.
Type: EQUIPMENT. Detail: CLOCKS. Product Code: DGT-EASY-PLUS.
Retail Price: AUD $59.95
(includes GST)
Buy
or
Remove
A perfect chess clock/timer for clubs, schools and tournaments. The difference between this and the other easy clock (code DGTEASYBB) is that with this one additional time can be added per move. For instance, 40 moves in 90 minutes 30 seconds per move is now easily completed. It is a universal game timer, so you can even use it for scrabble to hurry someone up. It is of course suitable for all two player games. It has Move timer game timer, delay bonus modes, Manual programming for all timing methods. It is easy to program and easy to use, the Easy Plus features handy front buttons, game timer count up option, simple one touch reset, a large and clear display, low battery indicator and optional buzzer. Individual time settings possible for each player. It also comes in a gift box. Size: 14.4 cm width, 13.4 cm deep, 7 cm high. Discounts are available for bulk orders. Just phone 02 45886156 or email info@chessaustralia.com.au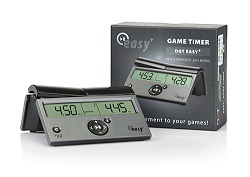 ---


Click on detail to open up the print-friendly version of this page.
---