Search

Type a keyword to search for products.
Use quotes for exact matching
eg "giant chess"
News
NEW! Mental Toughness in Chess


CHESS_ACE, Sun 5 April 2020 10.38am - Practical Tips to Strengthen Your Mindset at the Board For more information see more. (1808040336)

NEW! The Complete Chess Swindler.
CHESS_ACE, Tue 10 March 2020 12.00am - Australian author David Smerdon's latest book For more information see more. (1808040335)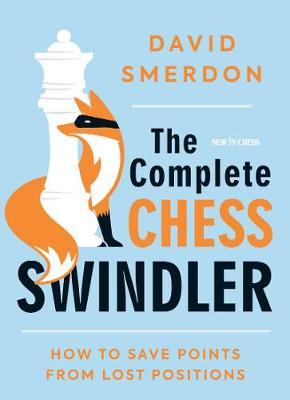 Chess Computers back in stock!
CHESS_ACE, Sat 1 February 2020 12.00am - ChessGenuis Pro Chess Computer only $299.95 For more information see more. (1612200329)

Giant Chess Sets- the luxury gift
CHESS_ACE, Tue 21 January 2020 12.00am - Have fun playing chess in the garden For more information see more. (1905020958)

How to win in style.
CHESS_ACE, Thu 5 September 2019 12.00am - Fundamental Checkmates is in stock! For more information see more. (1905020957)
Digital Chess Clock/Timer: DGT 3000
Digital Chess Clock/Timer: DGT 3000.
Type: EQUIPMENT. Detail: CLOCKS. Product Code: DGT3000.
Retail Price: AUD $120.00
(includes GST)
Buy
or
Remove
This is the top of the range from the Dutch producer of clocks and is the one used in World Championship matches. The advantages include: Extra info in a larger display; the DGT3000 connects to all DGT electronic chess boards and has many new and improved features; seconds are shown from the start; larger display with more information; 25 preset timing systems; 5 slots for customized settings; 5 year warranty! The DGT3000 is DGTs most advanced game timer yet. Batteries are included. Manual is included in 6 languages: English, French, Spanish, Dutch, German and Russian. In addition a nice leaflet is in the box depicting the timeline development of chess clocks and showing all 16 chess world champions. Dimensions: 15.5 X 11.7 X 5.2 cm.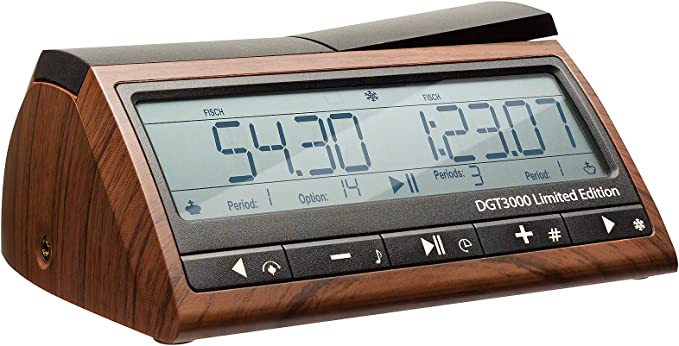 ---


Click on detail to open up the print-friendly version of this page.
---