Search

Type a keyword to search for products.
Use quotes for exact matching
eg "giant chess"
News
NEW! Mental Toughness in Chess


CHESS_ACE, Sun 5 April 2020 10.18am - Practical Tips to Strengthen Your Mindset at the Board For more information see more. (1808040336)

NEW! The Complete Chess Swindler.
CHESS_ACE, Tue 10 March 2020 12.00am - Australian author David Smerdon's latest book For more information see more. (1808040335)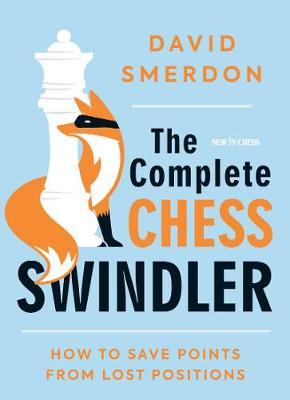 Chess Computers back in stock!
CHESS_ACE, Sat 1 February 2020 12.00am - ChessGenuis Pro Chess Computer only $299.95 For more information see more. (1612200329)

Giant Chess Sets- the luxury gift
CHESS_ACE, Tue 21 January 2020 12.00am - Have fun playing chess in the garden For more information see more. (1905020958)

How to win in style.
CHESS_ACE, Thu 5 September 2019 12.00am - Fundamental Checkmates is in stock! For more information see more. (1905020957)
Europe Chess Master 11 Computer
Europe Chess Master 11 Computer.
Type: EQUIPMENT. Detail: COMPUTER. Product Code: M800.
Retail Price: AUD $69.95
(includes GST)
Buy
or
Remove
A fun chess computer that is ideal for beginners or improving players. Chess Strength approximately 1400 ELO. Millennium Europe II Chess Master Multi Game and Chess Computer (8 games in 1) Includes chess, draughts (checkers), Reversi and Halma as well as four additional world renowned board game classics. The chess computer is a sensor desktop unit with full graphic game board display. Suitable for beginners and social chess players.This not only provides advantages for the normal play and position functions, but is also suitable for valuable tutoring and training. With 100 additional exercises, includes the entire range of chess specific special rules. Menu navigation and builtin help function for intuitive use of the device, in 13 European languages: English, German, Dutch, Finnish, Swedish, Italian, French, Spanish, Portuguese, Greek, Polish, Czech and Slovak. It is powered by 4 x AA batteries which are included. The chess computer is recommended by former Chess World Champion Anatoly Karpov! It has a magnetic sensor. So after you have moved your piece, it gives you a little electronic message to move the computers's piece. Unit size: 253 x 180 x 25 mm, Sensory board size: 144 x 144 mm, Sensory board square size: 18 x 18 mm, LCD screen size: 40 x 46 mm, LCD board size: 40 x 40 mmLCD board square size: 5 x 5 mm, Chess king height: 32 mm, Game piece diameter: 14 mm. A perfect gift.
Sample (47Kb jpg file)
---


Click on detail to open up the print-friendly version of this page.
---