Search

Type a keyword to search for products.
Use quotes for exact matching
eg "giant chess"
News
NEW! Mental Toughness in Chess


CHESS_ACE, Wed 8 April 2020 10.37pm - Practical Tips to Strengthen Your Mindset at the Board For more information see more. (1808040336)

NEW! The Complete Chess Swindler.
CHESS_ACE, Tue 10 March 2020 12.00am - Australian author David Smerdon's latest book For more information see more. (1808040335)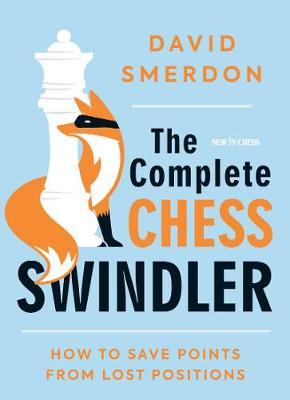 Chess Computers back in stock!
CHESS_ACE, Sat 1 February 2020 12.00am - ChessGenuis Pro Chess Computer only $299.95 For more information see more. (1612200329)

Giant Chess Sets- the luxury gift
CHESS_ACE, Tue 21 January 2020 12.00am - Have fun playing chess in the garden For more information see more. (1905020958)

How to win in style.
CHESS_ACE, Thu 5 September 2019 12.00am - Fundamental Checkmates is in stock! For more information see more. (1905020957)
Fritz 17
Fritz 17.
Type: SOFTWARE. Detail: 0 PLAYING PROGRAM. Product Code: SP-F17dvd-en.
Retail Price: AUD $125.00
(includes GST)
Buy
or
Remove
An ideal way to improve your chess and have a permanent chess opponent. A disc that will introduce you to a computer opponent and coach. The giant PC chess program, now with Fat Fritz. At the turn of the century, Fritz fascinated the chess world with victories over Garry Kasparov and then reigning World Champion Vladimir Kramnik. The "most popular chess program" (according to German magazine Der Spiegel) offers you everything you will need as a dedicated chess enthusiast, with innovative training methods for amateurs and professionals alike, plus access to the full suite of ChessBase web apps, including the Playchess playing server. Here are the highlights: Now with Fat Fritz : An extremely strong neural net engine inspired by Alpha Zero, which produces humanlike strategic analyses of world class quality. Improved Fritz 17 engine with traditional brute force search and evaluations technology Convenient one click management of your opening repertoires Opening training with success control, measure your progress with e learning technology Hundreds of readymade repertoires included Blitz Train: Fritz generates tactical puzzles from your own blitz games Perfect analysis of endgames with up to seven pieces, access to Lets Check Improved 3D chess boards thanks to realtime ray tracing Includes six months ChessBase Premium Account Membership: Now with 11 ChessBase web apps for mobile training, analysis,li ve chess and much more. Here is the technical bit: SYSTEM REQUIREMENTS:Minimum (not optimised for Raytracing and FatFritz): Dual Core, 2 GB RAM, Windows 7 or 8.1, DirectX11, graphics card with 256 MB RAM, DVDROMdrive, Windows Media Player 9 and Internet access. Recommended: PC Intel i5 or AMD Ryzen 3 (Quadcore), 8 GB RAM, Windows 10 with 64Bit (current version), NVIDIA RTX graphic card with 6 GB RAM and current driver (Fat Fritz on older NVIDIA cards or older graphic cards: drastic loss of performance, and runs on CPU only for demonstration purposes) , Windows Media Player 11, (DVDROM drive) and Internet access.System requirements for ChessBase Account: Internet access and up to date browser, e.g. Chrome, Firefox, Safari. Runs on Windows, OS X, iOS, Android and Linux.
---


Click on detail to open up the print-friendly version of this page.
---