Search

Type a keyword to search for products.
Use quotes for exact matching
eg "giant chess"
News
NEW! Mental Toughness in Chess


CHESS_ACE, Fri 10 April 2020 9.24am - Practical Tips to Strengthen Your Mindset at the Board For more information see more. (1808040336)

NEW! The Complete Chess Swindler.
CHESS_ACE, Tue 10 March 2020 12.00am - Australian author David Smerdon's latest book For more information see more. (1808040335)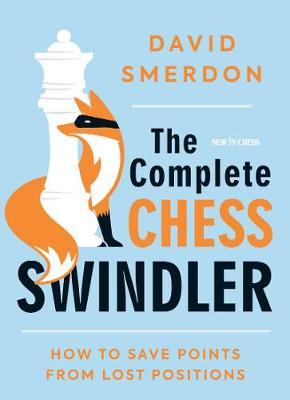 Chess Computers back in stock!
CHESS_ACE, Sat 1 February 2020 12.00am - ChessGenuis Pro Chess Computer only $299.95 For more information see more. (1612200329)

Giant Chess Sets- the luxury gift
CHESS_ACE, Tue 21 January 2020 12.00am - Have fun playing chess in the garden For more information see more. (1905020958)

How to win in style.
CHESS_ACE, Thu 5 September 2019 12.00am - Fundamental Checkmates is in stock! For more information see more. (1905020957)
Chess Medal
Chess Medal.
Type: EQUIPMENT. Detail: GIFTS. Product Code: ZCHESSMEDAL3.
Retail Price: AUD $5.95
(includes GST)
Buy
or
Remove
The Square Chess Medal has long been a favorite in our line of medals and prizes for clubs and tournaments. The medal has three chess pieces profiled over a chess board and hangs from a 30" red, white and blue ribbon. These medals are sure to make any chess student feel like an Olympic winner. These fun prizes have a heavy feel and are made of metal. They come in gold, silver, or bronze (though not the real precious metals!) Although the main body of the medal is the square the overall measurements are about 1 " by 2" at the longest tip of the chess pieces. There is room for engraving on the back.
Sample (73Kb jpg file)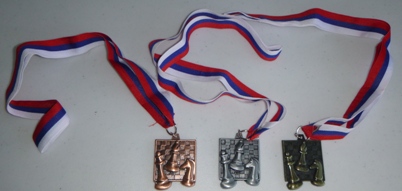 ---


Click on detail to open up the print-friendly version of this page.
---