The King's Indian
The King's Indian.
Type: BARGAINS. Detail: Bologan, V. Product Code: CBFT-BOKIDVD.
Price: AUD
$49.95
Now $19.95 (60% discount!!)
Buy
or
Remove
On this DVD, Viktor Bologan (Elo 2690) presents a complete King's Indian repertoire for Black. In 21 chapters the Grandmaster deals with all possible white reactions, showing the subtleties in main and side variations.The DVD is suitable for both the improving player and the advanced Kings Indian expert. Bologans explanations are based on his own experience and analysis. Yet the top player knows only too well to who he owes his successes: Grandmaster Zigurds Lanka, who once taught young Viktor the King's Indian and thus helped him to become a Grandmaster, since according to Bologan, the necessary Grandmaster norms were achieved of course with the Kings Indian! Video running time: 5 hours 10 minutes. System requirements: Disc drive, windows 7 or higher.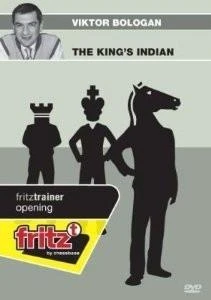 ---