Chess set- starter pack
Chess set- starter pack.
Type: EQUIPMENT. Detail: Chess Set. Product Code: 18993001.
Retail Price: AUD $30.00
(includes GST)
Buy
or
Remove
A tournament chess set ideal for improving players or beginners. This tournament level chess set comes with a vinyl board and a draw string bag to pack away the pieces. It also has a chess scorebook to write down the moves for 50 of your games together with a pencil and rubber, which have a chess motif. The chess set is made of sturdy plastic and this set has been used at the Australian chess championship. There are two extra queens and the tallest piece is the king at 9.5cm and the weight of the set is 520g. The black and white vinyl board is 51cm by 51cm with 5.7cm squares.
Details (8Kb jpg file)
Sample (41Kb jpg file)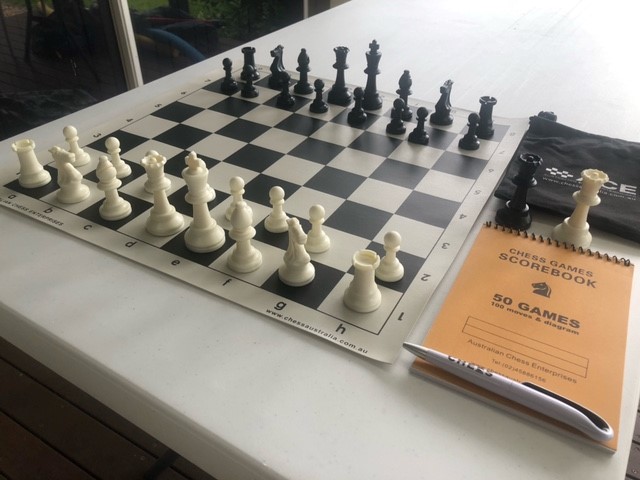 ---