Secret Notes
Secret Notes.
Type: BOOKS. Detail: Bronstein & Voronkov. Product Code: 9783283004644.
Category: BEST GAMES. Publisher: Edition Olms.
Price: AUD
$65.00
Now $39.95 (39% discount!!)
Buy
or
Remove
In this book, World Championship contender, David Bronstein describes the chess personalities he has met in various countries over the past decade, and annotates 40 of his best games from this period. He also recalls the most significant events from his earlier career; gives his impressions of contemporaries such as Larsen, Spassky, and Korchnoi including a secret training match against the latter played in 1971; and expresses his outspoken views on modern chess. A chess legend. Softback, 232 pages.Dimensions 165 x 230 x 17.78mm, 576g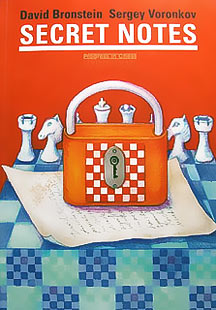 ---
For more information from the manufacturer please visit xyz.
---