Search

Type a keyword to search for products.
Use quotes for exact matching
eg "giant chess"
News

Wooden chess set & board
Fri 23 October 2020 - A luxurious chess gift For more information click here.

Magnetic Chess/Draughts
Thu 15 October 2020 - A travelling chess set with checkers/draughts. For more information click here.

Top of the range digital clock
Wed 14 October 2020 - The World Championship hess clock For more information click here.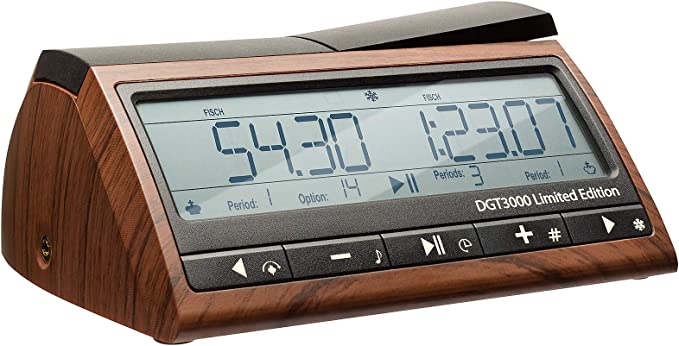 The best chess present.
Thu 1 October 2020 - A chess computer for only $69.95 For more information click here.

Chess Set - Beginner's Bundle
Tue 29 September 2020 - Bargain chess set includes hardback book! For more information click here.
King's Indian, modern approach
King's Indian, modern approach.
Type: SOFTWARE. Detail: 1 D4 OPENINGS. Product Code: CBFT-BOKIMADVD.
Retail Price: AUD $49.99
(includes GST)
Buy
or
Remove
A DVD that can be played on the computer lasting over 7 hours and you can go through the moves on screen thanks to the DVD automatically having chessbase reader. Author Victor Bologan about his DVD: If chess players are in Iceland, they usually pay tribute to the genius of Bobby Fischer, the 11th World Champion, by visiting his grave in Selfoss in Reykjavik. With this DVD I also want to express my gratitude to Fischer: for his great contribution to chess in general and because he helped to make the Kings Indian more popular in particular. As a junior, when I was ten years old, my coach advised me to study the openings of Fischer and I discovered the Kings Indian. Later I learned about the different approaches Black has in the Kings Indian. He can keep his structure flexible and put his pawns on d6 and c6; he can play the sharp and principled Nc6 in the classical lines and in some sidelines he can sacrifice a pawn with b5 as in the Benko.Top players such as Geller, Smirin, Kasparov, Radjabov, Nakamura and Ding Liren all played and play the Kings Indian and they all have a different style, a different approach. When preparing the material for this DVD I studied the games of these experts, checked analyses with modern engines and used a lot of material from correspondence databases. Every day my Kings Indian vocabulary got better, richer, and more varied. At the same time my confidence and my belief in the Kings Indian also got bigger. If you study this DVD carefully and solve the interactive exercises you will also enrich your chess vocabulary, your Kings Indian vocabulary, build up confidence in the Kings Indian and your chess and win more games. Video running time: 7 hours 14 min (English) With interactive training including video feedback Database with more than 50 instructive games, extensive analysis of the theory shown on this DVD Including CB 12 Reader.
---


Click on detail to open up the print-friendly version of this page.
---