Power Charger for Genius/Pro
Power Charger for Genius/Pro.
Type: EQUIPMENT. Detail: COMPUTER. Product Code: M811.
Retail Price: AUD $25.00
(includes GST)
Buy
or
Remove
For use with any with the Millennium ChessGenius Chess Computer. The connection point on the ChessGenius Computer is located underneath the machine but via the side (bottom right when looking over the machine). Supplied with an Australian adapter. However, you can use it around the world due to the UK, EU (2pin) and US (2pin) connections.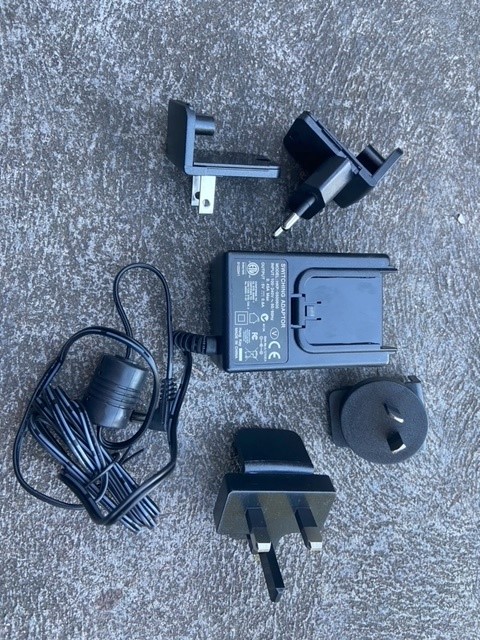 ---